Celebrate Freedom Week
Guthrie Public Schools celebrated Veterans Day with special activities at each site. Click "read more" to open the article and see photos of the celebrations. To all of our Veterans, thank you for your service!
Cotteral
Celebrated by talking about what a Veteran is and what the United States Flag represents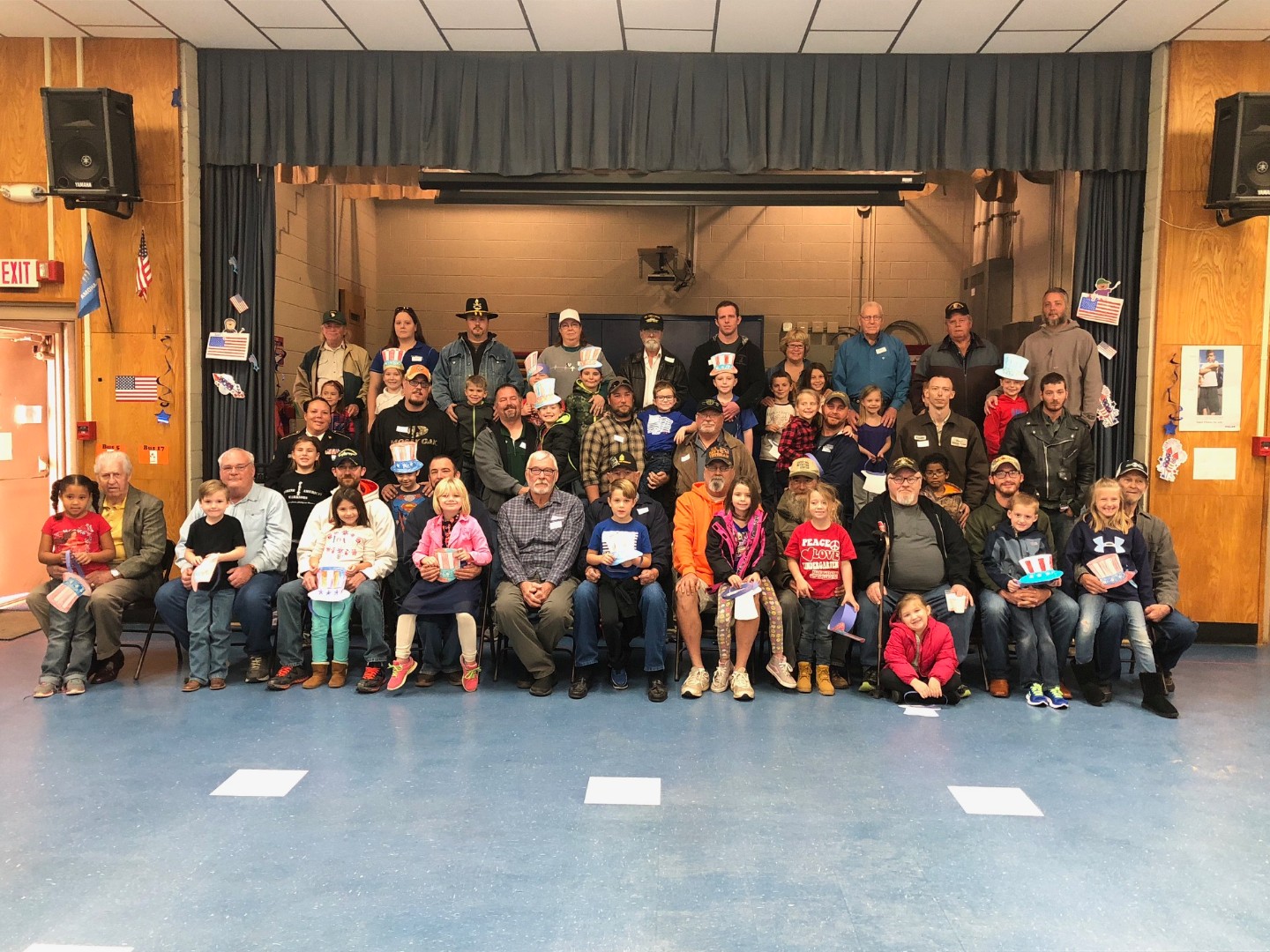 Central
Honored Veterans with donuts and coffee followed by a school wide assembly Honoring Veterans who are friends and family of Central students and staff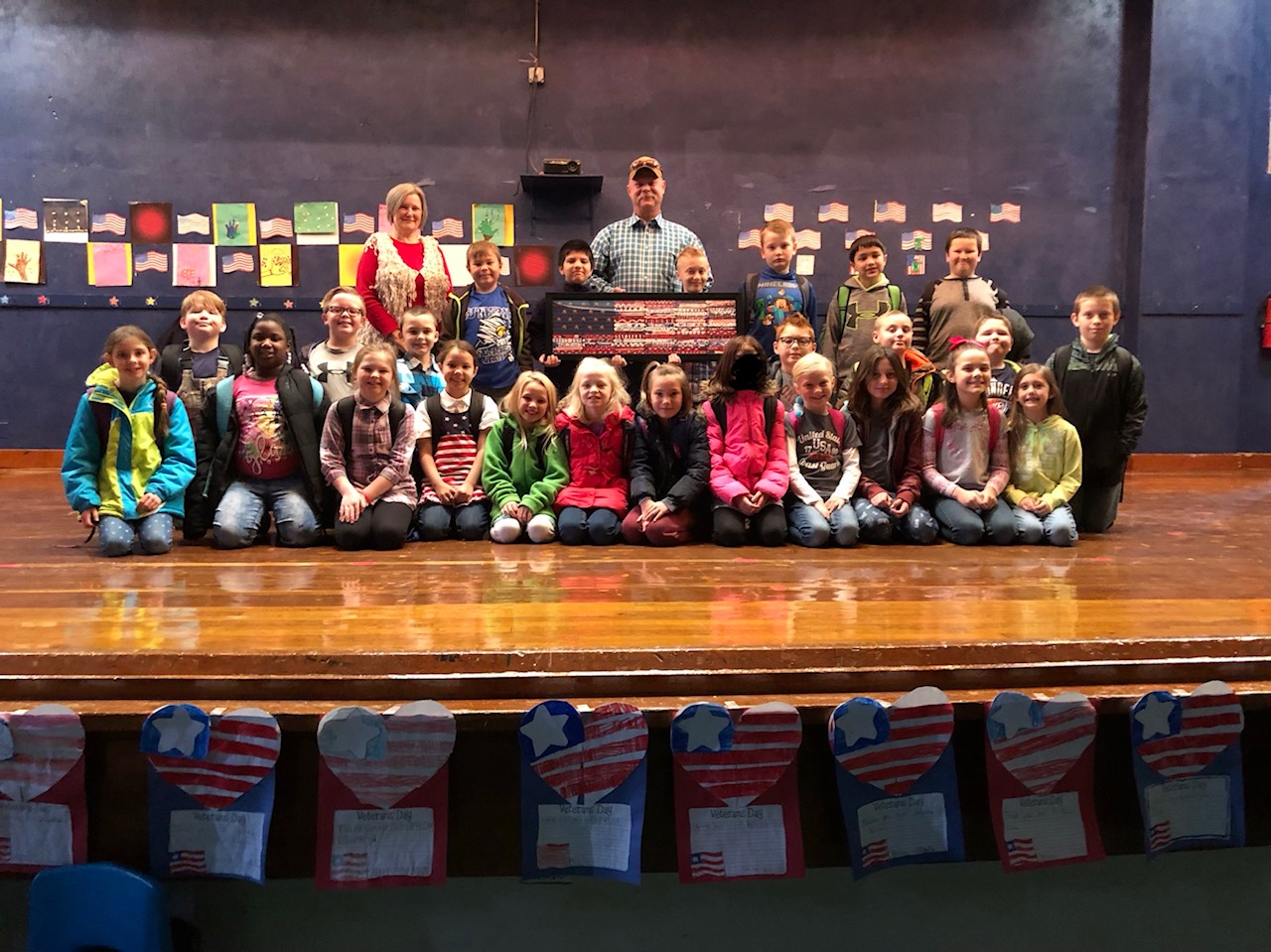 Fogarty
Held an assembly Honoring Veterans of family and friends of Fogarty students and staff followed by donuts and coffee
GUES
4th Grade Held an assembly singing songs and recognizing Veterans from the different branches of the Military.
5th Grade created a Flag
6th Grade students had a Brigadier General guest speaker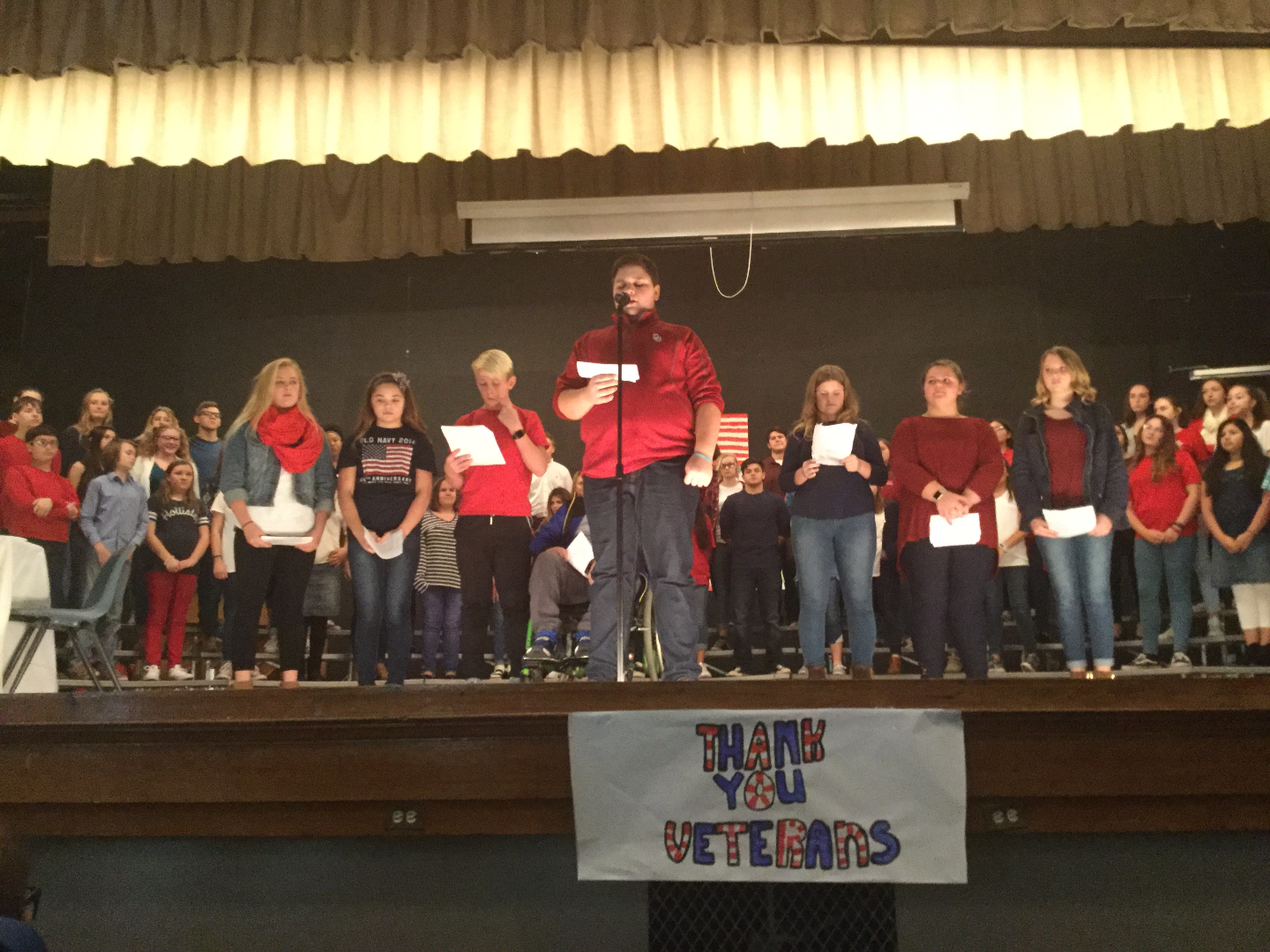 Junior High
Held a Veterans Day assembly led by Student Council recognizing Veterans in attendance followed by a lunch served by the Junior High FACS students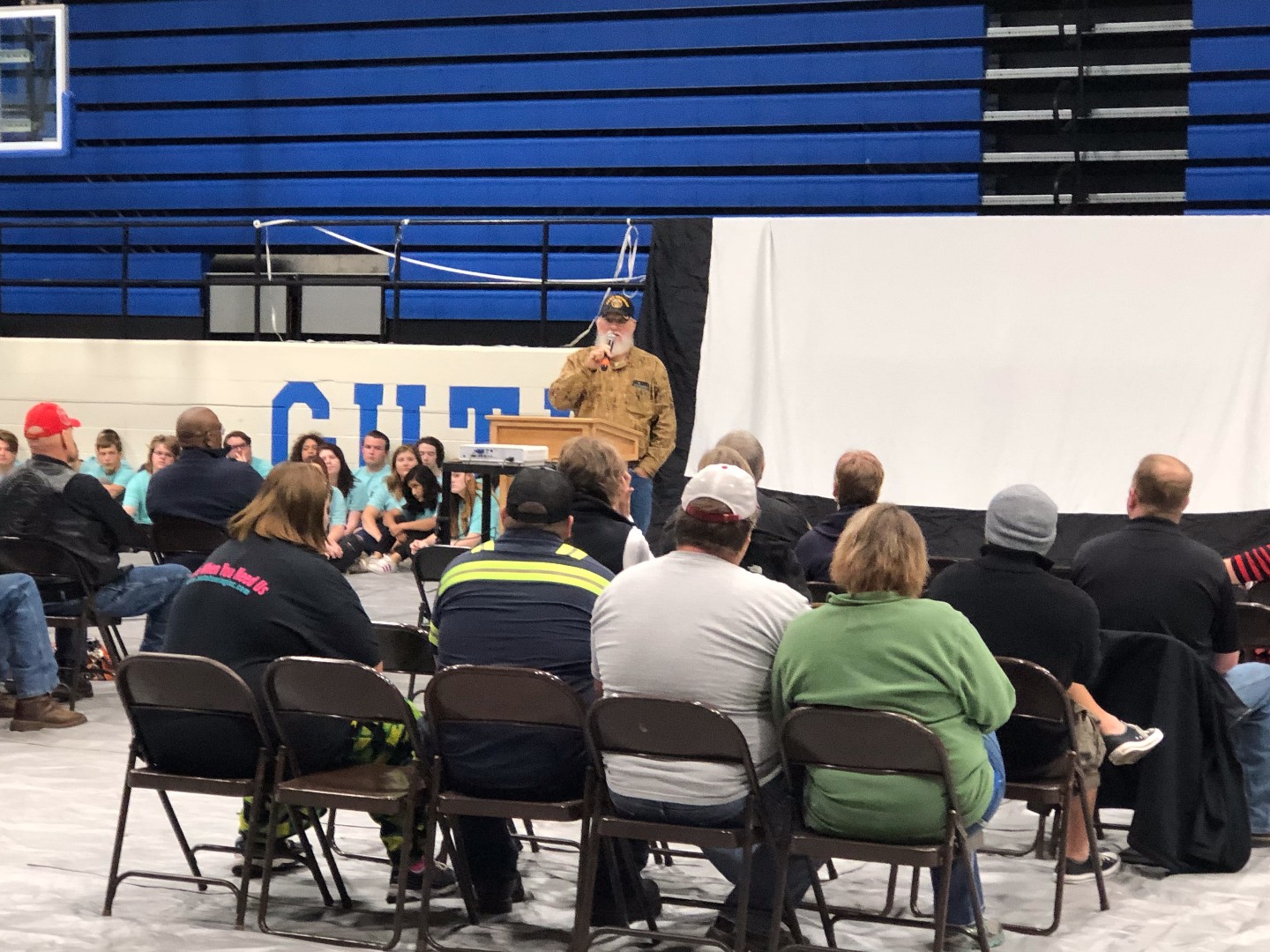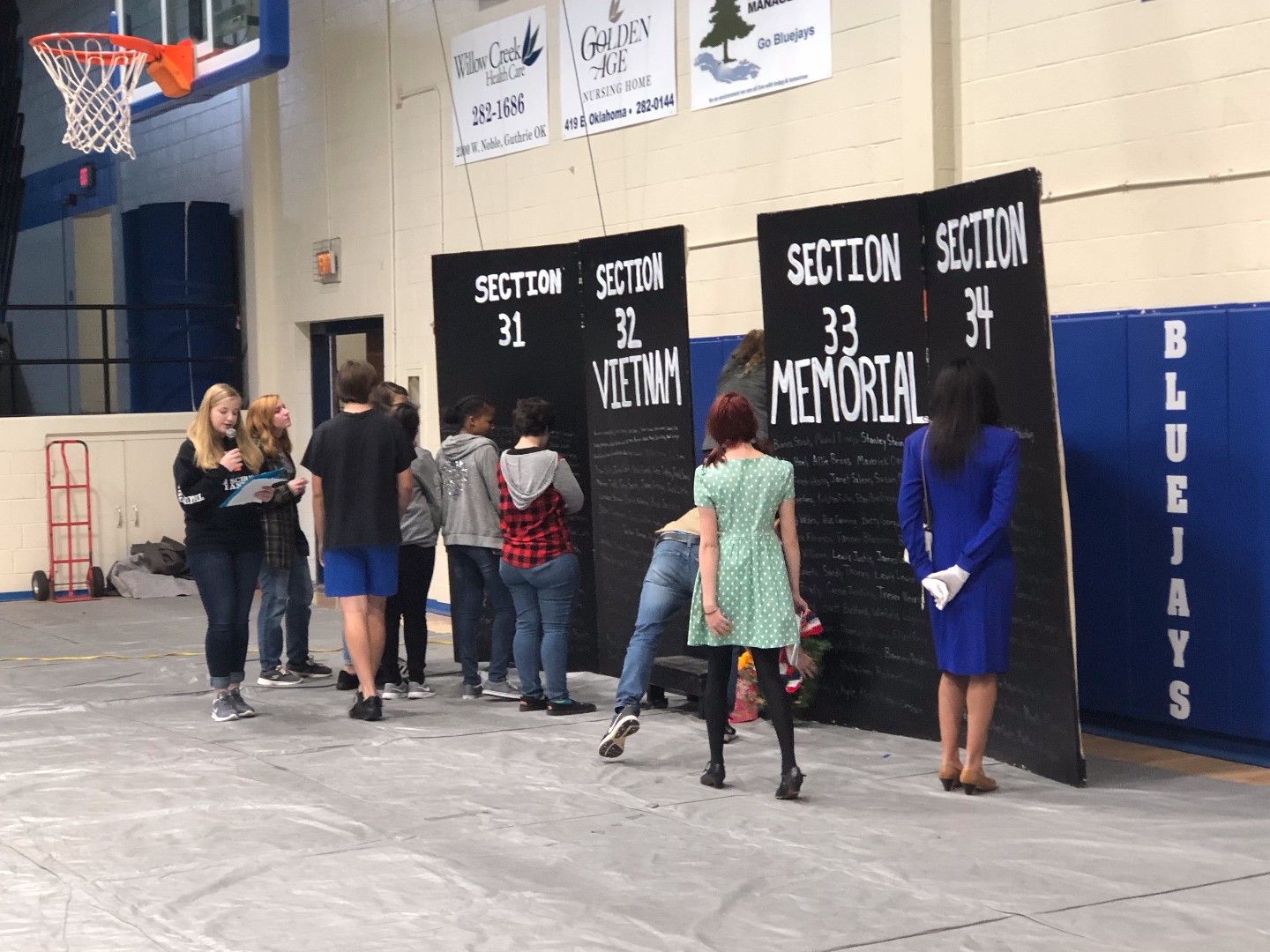 High School
Held a Veterans Day Assembly followed by a Reception for Veterans and their families in the JROTC classroom