GPS Employees of the Month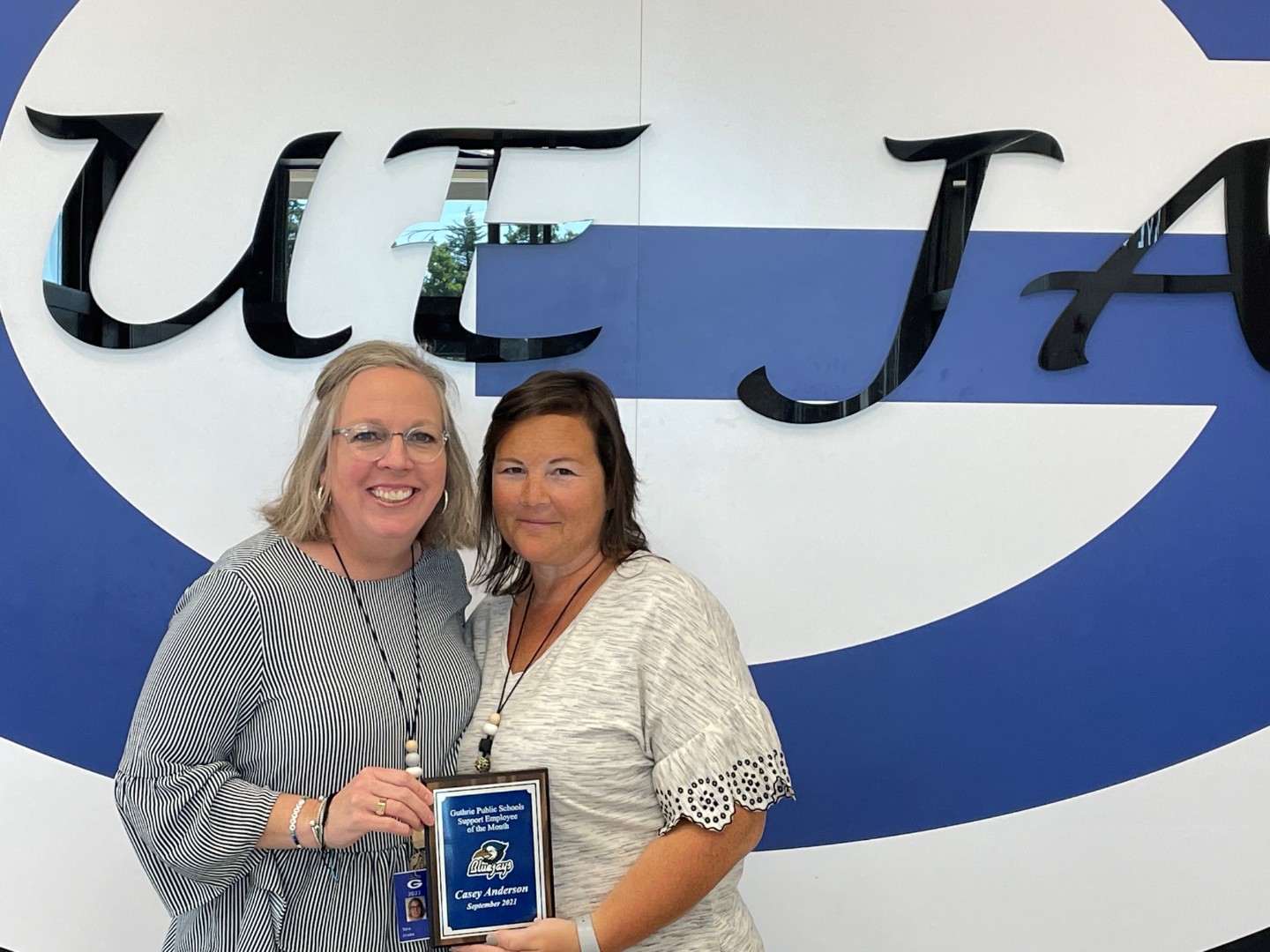 The September 2021 Support & Certified Employee of the Month were presented a plaque and a gift from the Lions Club this week. Listed below are the winners for September and the person that nominated them for the award.
. Support EOM was Casey Anderson and she was nominated by Tara Drake.
. Certified EOM was Audrey Rose and she was nominated by Shurlyn Maltz.
Congratulations to Casey and Audrey for being selected as the February EOM.