Cotteral News and Information

---
Please login to Google Classroom for digital learning instructions from your teacher on remote learning days. Below is a short video on how to get to and access our resources.
How to get to your digital learning resources
---
Congratulations to Cotteral's own Kat Jensen for being Guthrie Public Schools District Teacher of the Year!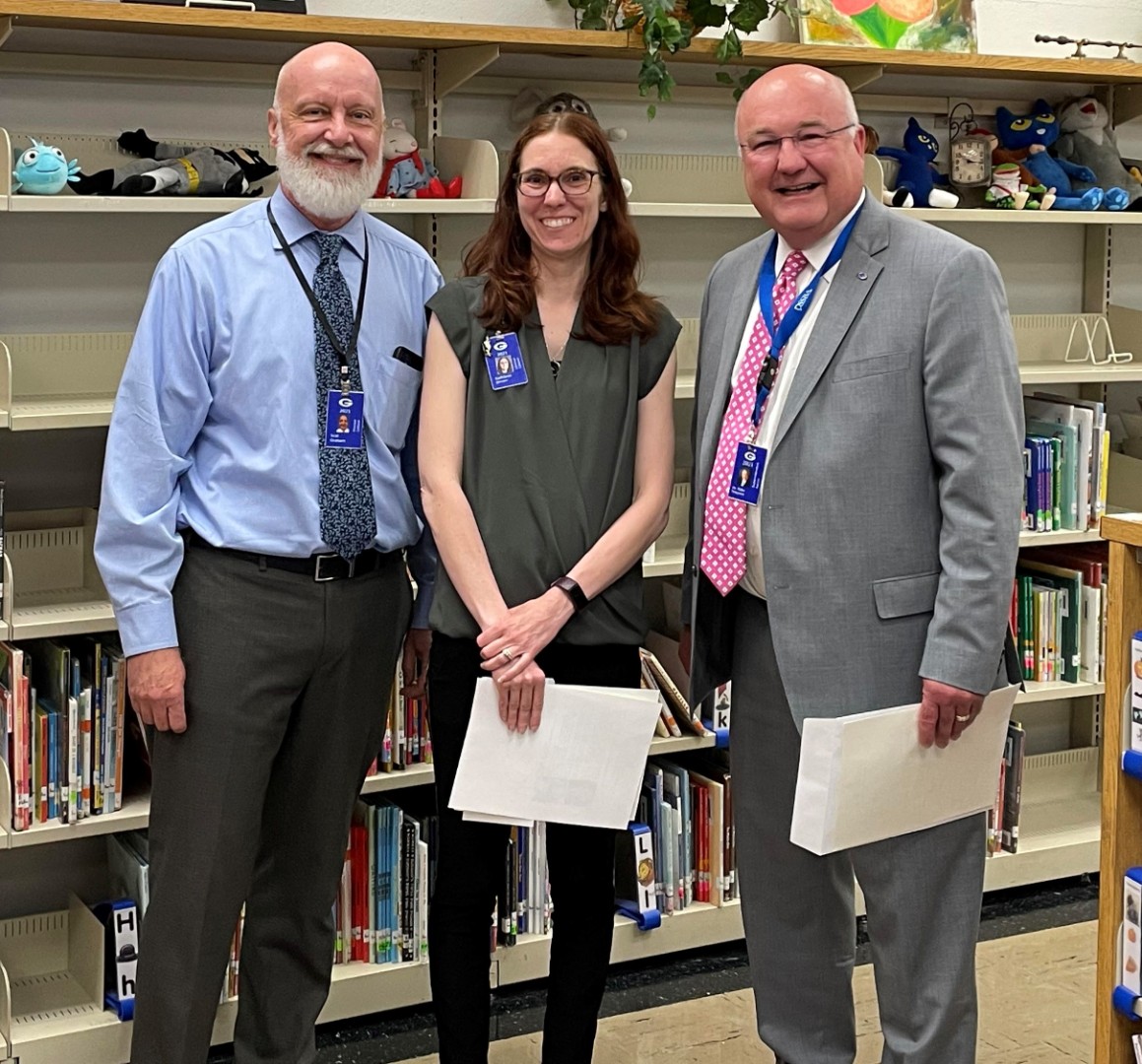 ---
Upcoming Events
(Goldfish and Capri Sun will be sold every Friday for $1.50. Also, if your child would like to wear a hat it is $.50 to wear a hat on Fridays.)
Jul
5th: Online Enrollment Begins (Enrollment Page Link)
Aug
19th: First Day of Class
Sept
6th: Labor Day (No School)
20th: Teacher In-Service ( No School)
Oct
8th: Homecoming (2:10 pm Dismissal)
14th-15th: Fall Break (No School)
19th: Parent Teacher Conference
26th: Parent Teacher Conference
19th-26th: Scholastic Book Fair
Nov
22nd-26th: Thanksgiving Break (No School)
Dec
20th-31st: Winter Break (No School)
Jan
3rd: Classes Resume
17th: Martin Luther King Day (No School)
Feb
21st: Teacher In-Service (No School)
March
14th-18th: Spring Break
22nd: Parent Teacher Conference
24th: Parent Teacher Conference
April
15th: Snow Make Up Day (No School)
29th: Snow Make Up Day (No School)
May
26th: Last Day of Class