Walgreens presents a check to Guthrie Public Schools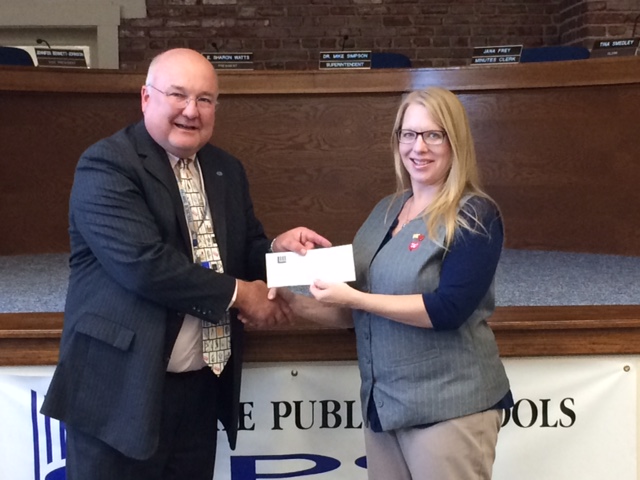 This afternoon, Crystal Hippard, manager of our local Walgreens, presented Guthrie Public Schools with a check for $1017.18. This is a percentage of the profit from the sales of Guthrie Bluejay apparel. Pictured is Dr. Mike Simpson, Superintendent of Schools accepting the check from Ms. Hippard.
Thank you Guthrie Walgreens!