Sonic East makes annual $7,000 donation to GPS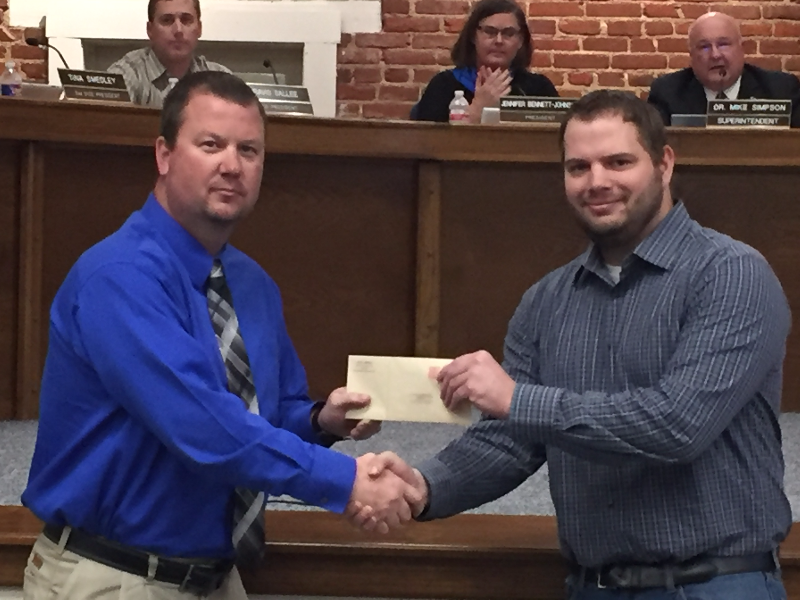 Manager Brian Billings and his Sonic franchise, located at I-35 and Highway 33, gave their most recent generous donation to Guthrie Public Schools. This year Guthrie Junior High was chosen to receive the donation.
Billings made the presentation on Monday evening's Board of Education meeting to Junior High Principal Robbie Rainwater.
Billings has been donating $7,000 to the school district since 2007. Each year Mr. Billings donates to a different school building at GPS.
​