2019 Teachers of the Year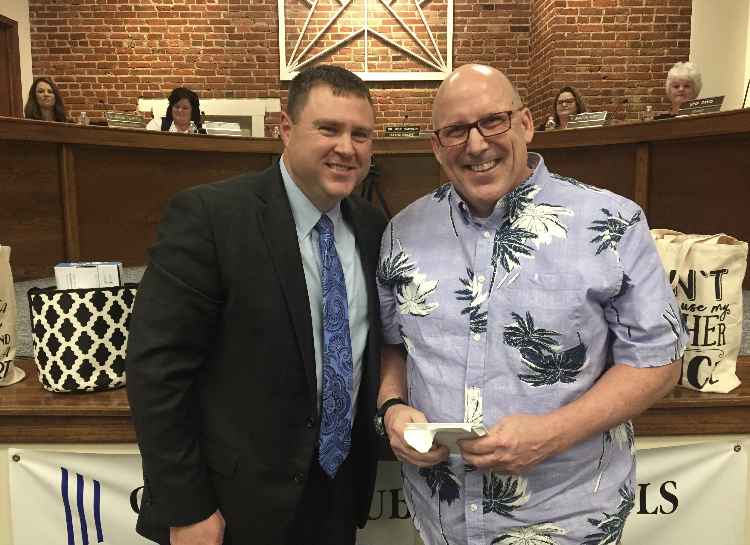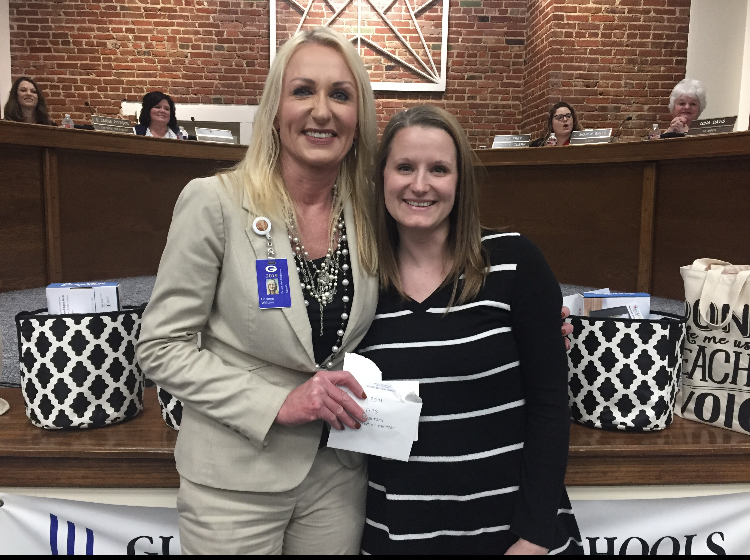 Congratulations to Mr. Jeff Jordan, who was selected as Guthrie Public Schools Teacher of the Year for 2019. Mr. Jordan, who is in his fifth year with the district, is an English teacher at Guthrie High School. Thanks to many sponsors, all building level teachers of the year receive gifts of appreciation. Mr. Jordan was also chosen as the Secondary Teacher of the Year. Amanda Perring was chosen as the Elementary Teacher of the Year.
The sponsors include: Papa Johns Pizza, Billy Simms Barbecue, Roma's Italian Restaurant, Rick's Fine Chocolates & Coffee, The Heritage Collection, Lopez Grill Mexican Restaurant, Missy's Donuts & Bakery, Kristy Gatlin/Shelter Insurance, Blake Wimsey/Foundation Insurance, Kellie Henke/Downtown Salon, Traci Hayes/Saltees, Tara Drake/Love To Shine, Tipsy Artist, Gage's Steakhouse, Golden Chick, Furrow's Flowers & Gifts, EMI, Hardin Insurance Agency, Interbank, Pollard Theater, Pizza Hut, Walgreen's, Nelson Monument Company, Guthrie News Leader, Shelton's Photography, Sharon Watts, Mike-Sikes/Edward Jones, BancFirst, Lamar & Kay Wade, Companion Healthcare, Integrity Heat & Air, LLC, Boutique 206, Sara Witt/AAA Insurance, Farmers and Merchants Bank, Dominion House, John Vance Auto Group, and Eskridge Chevrolet.