Charter Oak Elementary
Welcome to Charter Oak Elementary!
4900 E. Charter Oak Guthrie, Ok 73044
Phone: 405-282-5964 Fax: 405-293-9167
School Creed: Today I will be the best version of me I can be.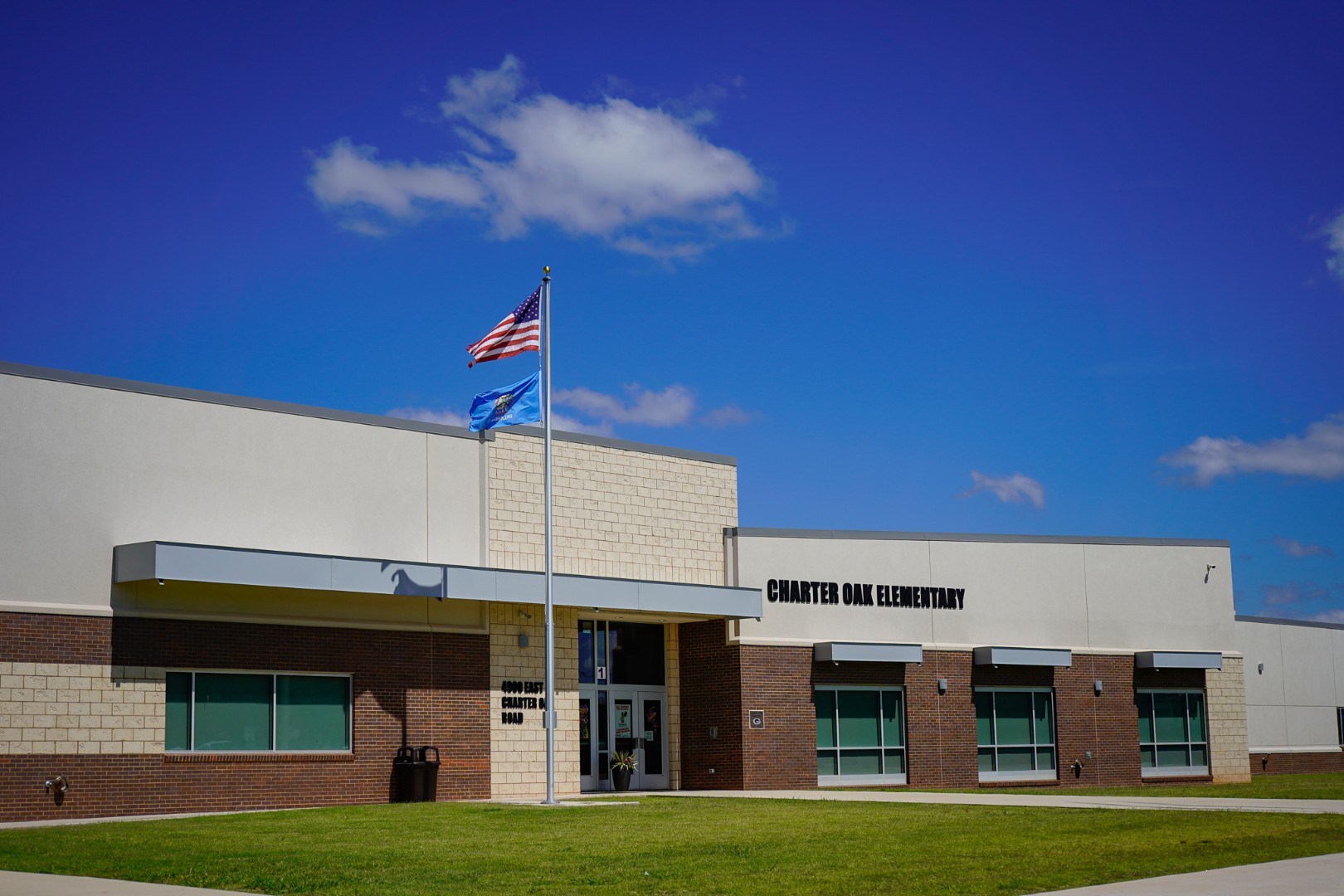 Charter Oak Families,
Following guidance from the CDC, State Department of Education, and the State Department of Health, Charter Oak Elementary School has a plan for distributing student items to families. On May 11th and 12th, families will be able to pick up student items at Charter Oak in the following locations:
Both doors are located on the north side of the school.
Last Name A - K at Door 4 (cafeteria)
Last Name L - Z at Door 7 (gymnasium)
Pick up times will be from 8am - 3 p.m.
If your child has library books or school owned textbooks, please bring those with you when you pick up your child's items. There will be a location to leave these at the doors.
If you are ill or don't feel well, please refrain from picking up your child's items. Please call the school if you need to make other arrangements.
Thank you for your cooperation and assistance during this time. Although this is not how we hoped to end our year, we are thankful for the time we were able to spend with each student. If you have any questions about student item pick up or any other questions, please contact your child's teacher or you may call the Charter Oak Elementary School at 282-5964.
Jeff Ball
Principal
Charter Oak Elementary School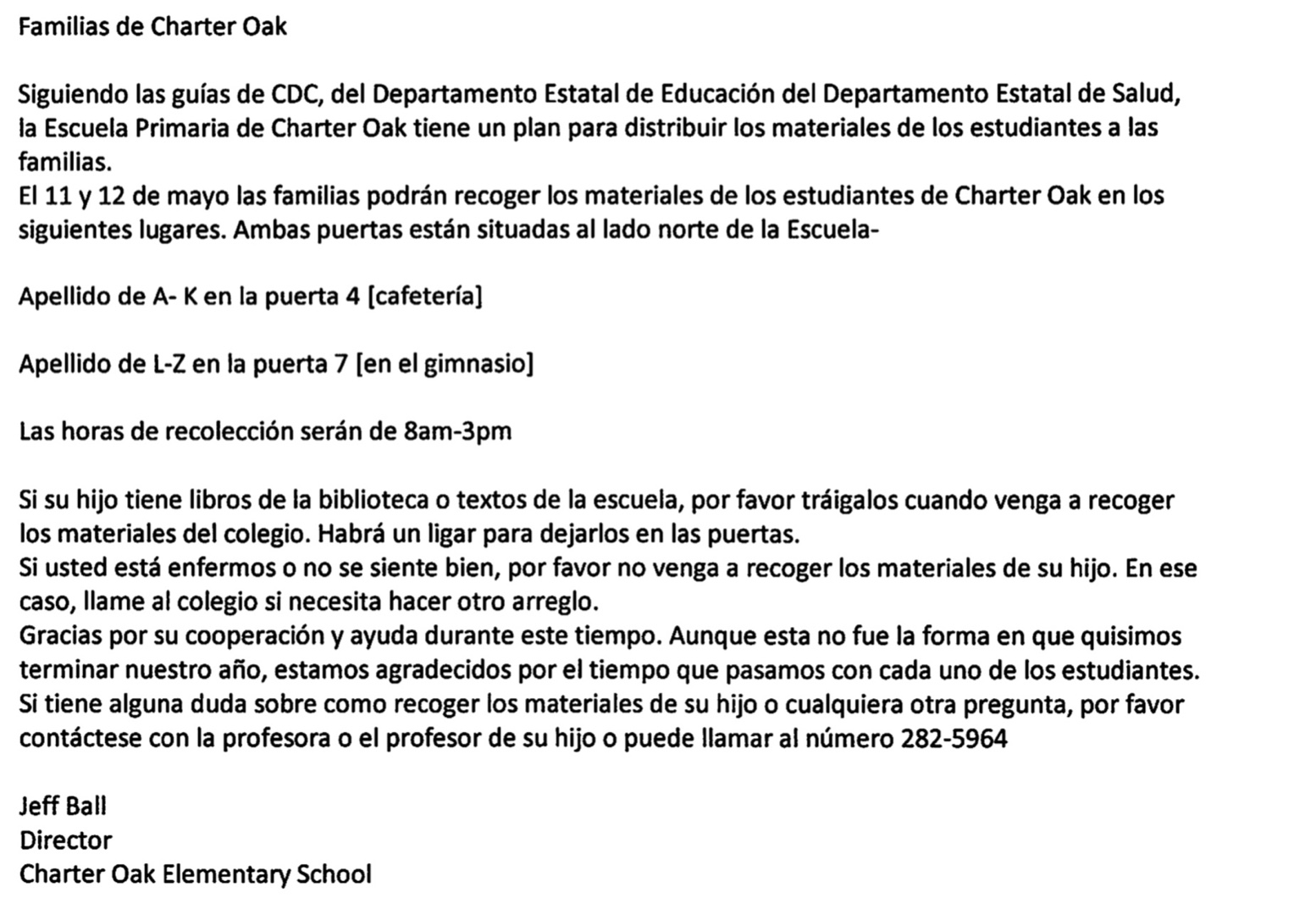 Follow this link to access Guthrie Public Schools Distance Learning Assignments