Charter Oak Elementary
Welcome to Charter Oak Elementary!
4900 E. Charter Oak Guthrie, Ok 73044
Phone: 405-282-5964 Fax: 405-293-9167
School Creed: Today I will be the best version of me I can be.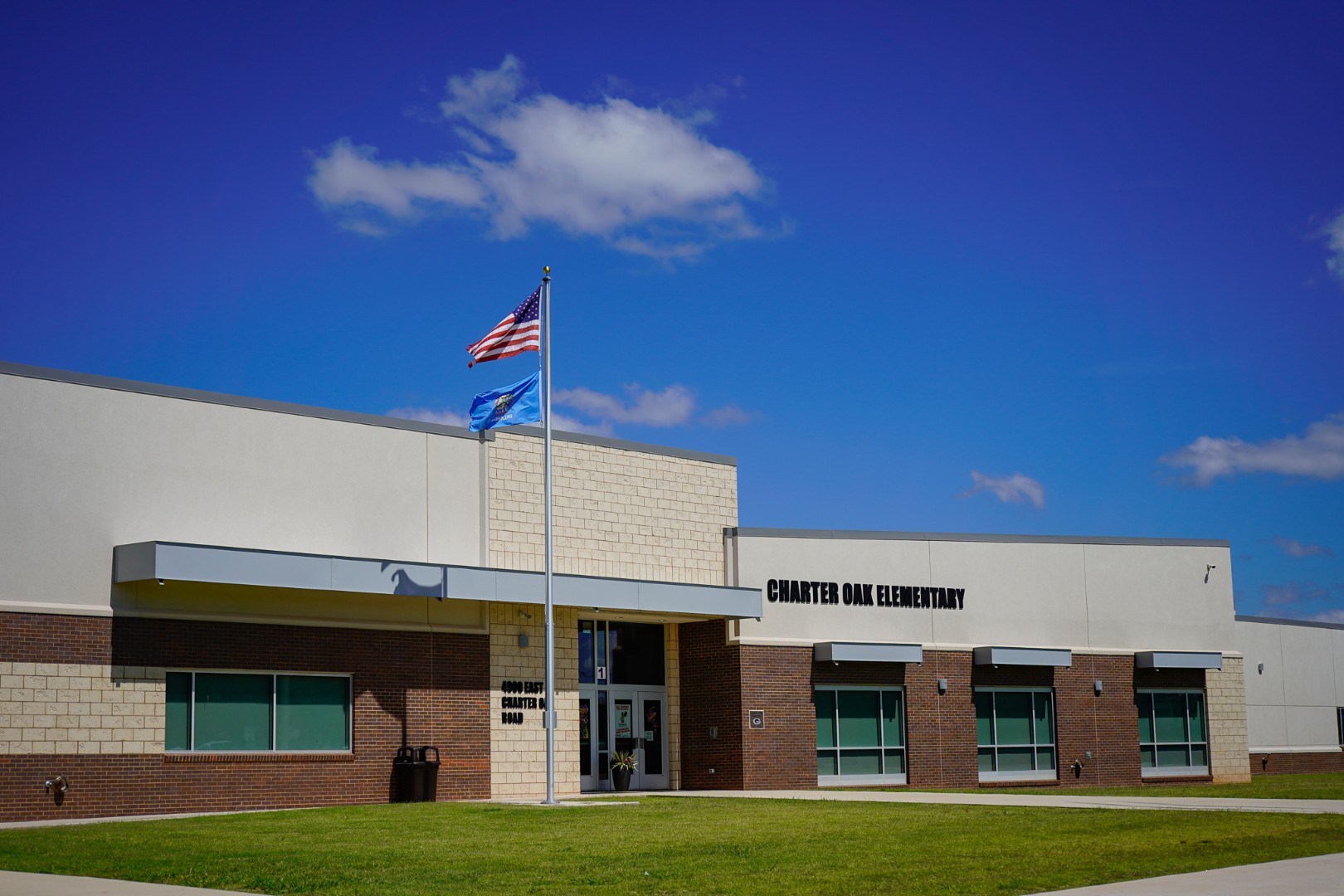 Pre-K - 4th Grade Meet the Teacher August 18, 2020 3:00 PM - 7:00 PM
We are looking forward to Meet the Teacher for this upcoming school year. To ensure the safety of our staff, students, and families, we are asking that the following guidelines are adhered to during this event:
● To encourage social distancing we are asking that those with last name A-M come from 3-5PM and last name starting with N-Z come from 5-7PM. If you have any questions about this, please call your child's school.
● We are requesting that only 1 parent and students who attend the school will be allowed into the buildings
● If the teacher feels like the classroom is becoming overcrowded they may ask you stand in the hallway until others have left the room
● Due to contact tracing guidelines we are asking that ALL adults (teacher included) and the children visiting the classroom will be required to wear masks during the meet the teacher event
● All parents will need to stop by the car rider table before leaving to receive your vehicle car tags. These will be given to every parent even if your child will ride a bus. These tags MUST be in the vehicle that will be picking the child up.
● Bring your child's supplies with you when you come to meet the teacher
This school year will look unlike any school year before. We are looking forward to a safe, healthy and learning filled year with our students. Thank you for your continued support as we move forward with the 2020-2021 school year.
2020-2021 ENROLLMENT
Dear Parents,
This is a reminder of our fully implemented online enrollment that began July 14th and will continue through July 30th for all parents to enroll their children for the 2020-2021 school year. If you have not already done so please go to our district website at www.guthrieps.net and click on Enrollment Requirements & Information to enroll your child. You must have a Parent Guardian\Gradebook Account in order to begin the enrollment process. If you do not have an account you will need to click on the link that says Enrollment Instructions for Parents who DO NOT have a Parent Guardian\Gradebook Account.
The following link will take you directly to the online enrollment:
https://www.guthrieps.net/vnews/display.v/ART/57598377510d6
The district is offering assistance to all parents with the online enrollment process by phone at 405-260-6489, or in person with a limit of only 10 parents at a time at the Guthrie High School Cafeteria located at 200 N. Crooks Drive, Guthrie, OK from July 20th - July 30th during the hours of 8:00 a.m. - 4:00 p.m. Monday through Thursday.
There will not be in person centralized enrollment this year. All enrollment for every student will be online. Parents will need to have the online enrollment completed before the start of school on August 20, 2020.