GUTHRIE High School Band MAIN PAGE
Guthrie HS Band
Band Mattress Sale is Coming
TO DOWNLOAD ALL MUSIC and FORMS please log into CHARMS OFFICE TODAY
MORE INFO TO COME
Remind TEXT for HS Band is as follows:
SMS Texting instructions:
Text the following @hsba to (732)416-7443
Email instructions:
to hsba@mail.remind.com (leave the Subject Blank)
No text body is necessary
Marching Band Contest Dates
(at a glance)
Sept. 24th (Sat)- Moore Outdoor Marching Festival
Oct. 5th (Sat)- Bixby Marching Festival (@Bixby)
Oct. 25th (Sat)- OBA State Marching Contest (@Bixby)
Oct. 29th (Tues.)- OSSAA Regional Marching Contest (@Yukon)
All High School Band Students must have a physical on file at the HS by the first day of school
Marching Band Fees $65 Include:
$65 Uniform Maintenance fee/Band Dues
Also:
$35 Marching Shoes (Freshmen and upperclassmen who need new ones)
Make Checks Payable to Guthrie Band or us online Payschools
ANNUAL CHRISTMAS CONCERT
Click the Link below to take you to the Video of the 2014 Christmas Concert. ENJOY! :)
Click the link below to watch the 2013 Christmas Concert
Click BELOW to download the 2012 Christmas Concert Video
Click HERE to see and download the Christmas Concert (2010)!!!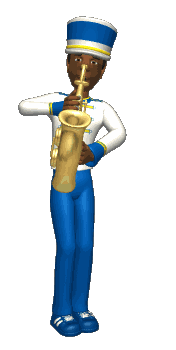 Make Sure to Check the Board

Daily

for updates!
Rob Blackburn
rob.blackburn@guthrieps.net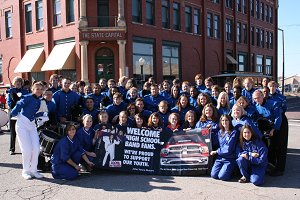 Assistant Directors: Taylor Steier & Bill Perring
taylor.steier@guthrieps.net bill.perring@guthrieps.net