Stay Connected!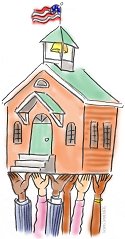 Welcome to Cotteral Elementary's Parent Teacher Organization Page!
Please continue to check this page regularly as, we will continue to update this PTO page with event results and upcoming volunteer opportunities.
Also, please follow us on Facebook by joining the Cotteral Parent Facebook group
COTTERAL PARENTS
If you are interested in getting involved and staying connected with your child's school, please send a note with your contact information to school with your child. Thank you!