Fogarty Elementary
Fogarty's Book Fair
Let's Kick Off This Book Fair Together! Please encourage your child to participate.
October 16–19, 2017
Monday, October 16th - "Saddle Up For the BookFair" - Wear cowboy hats or crazy hat
Tuesday, October 17th - "Kick Yourself Into Reading"- Wear cowboy boots, boots of any kind or funny socks
Wednesday, October 18th – "Ride On Up to a Good Book" - Bring your horsey to school or favorite stuffed animal
Thursday, October 19th - "Tumble into the Book Fair" – Wear pajamas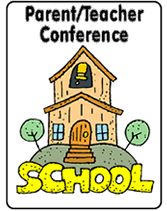 Parent/Teacher Conferences will be held on Tuesday, October 17th and Thursday, October 26th.