Employment
---
Looking for a job? We are proud of our District and are continually striving to enhance our staff of professionals with great teachers and staff. Click here to view open positions.
Our district is comprised of approximately 3000 students in grades PreK-12. Cotteral Elementary hosts our PreK and Kindergarten programs. Central Elementary is home to our first grade, while Fogarty Elementary includes grades 2 & 3. Our upper elementary, GUES, houses grades 4-6. The Junior High encompasses our seventh and eighth graders. Guthrie High School is home to almost one thousand 9th through 12th graders.
We are pleased to offer you our on-line application system. This process allows applicants to submit their application and any supporting documentation via the Internet. If you do not have Internet access, a kiosk with computer and scanner are available during normal business hours at the Board of Education as well as at the Guthrie Public Library. Assistance with the process is always available.
Note: SUBSTITUTE TEACHERS -- please contact the GPS Personnel office at 282-8900 for the application process.
Click here to access our School Recruiter program. Click on any job title to begin the application process. You will receive a confirmation e-mail once your application has been received. You can check the status of your application online at any time. Once you have completed the initial registration process, simply log in to the program in the upper left corner of the opening screen.
With BlueJay Pride, thank you for your interest in Guthrie Public Schools.
---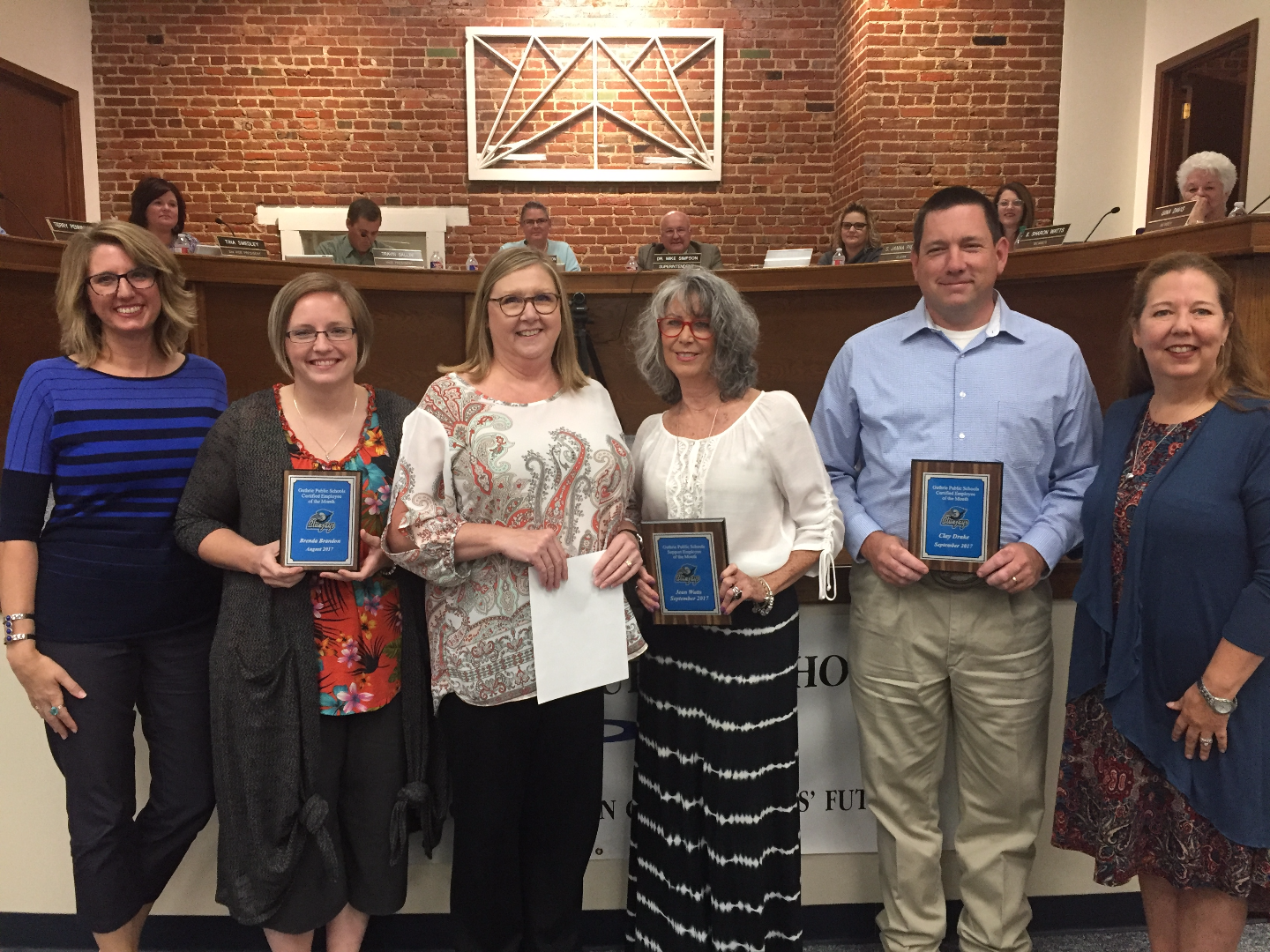 Last month the Certified EOM was unable to attend so we honored her tonight. The August Certified EOM was Brenda Brandon and she was nominated by Stacey Johnston.
The September 2017 Support & Certified Employee of the Month were presented a plaque and a gift from Lions Club tonight at the Board of Education meeting. Listed below are the winners for September and the person that nominated them for the award.
· Support EOM was Jean Watts and she was nominated by Anita Paul.
· Certified EOM was Clay Drake and he was nominated by Angie Simonton.
Congratulations to Brenda, Jean, and Clay for being selected as the EOM
---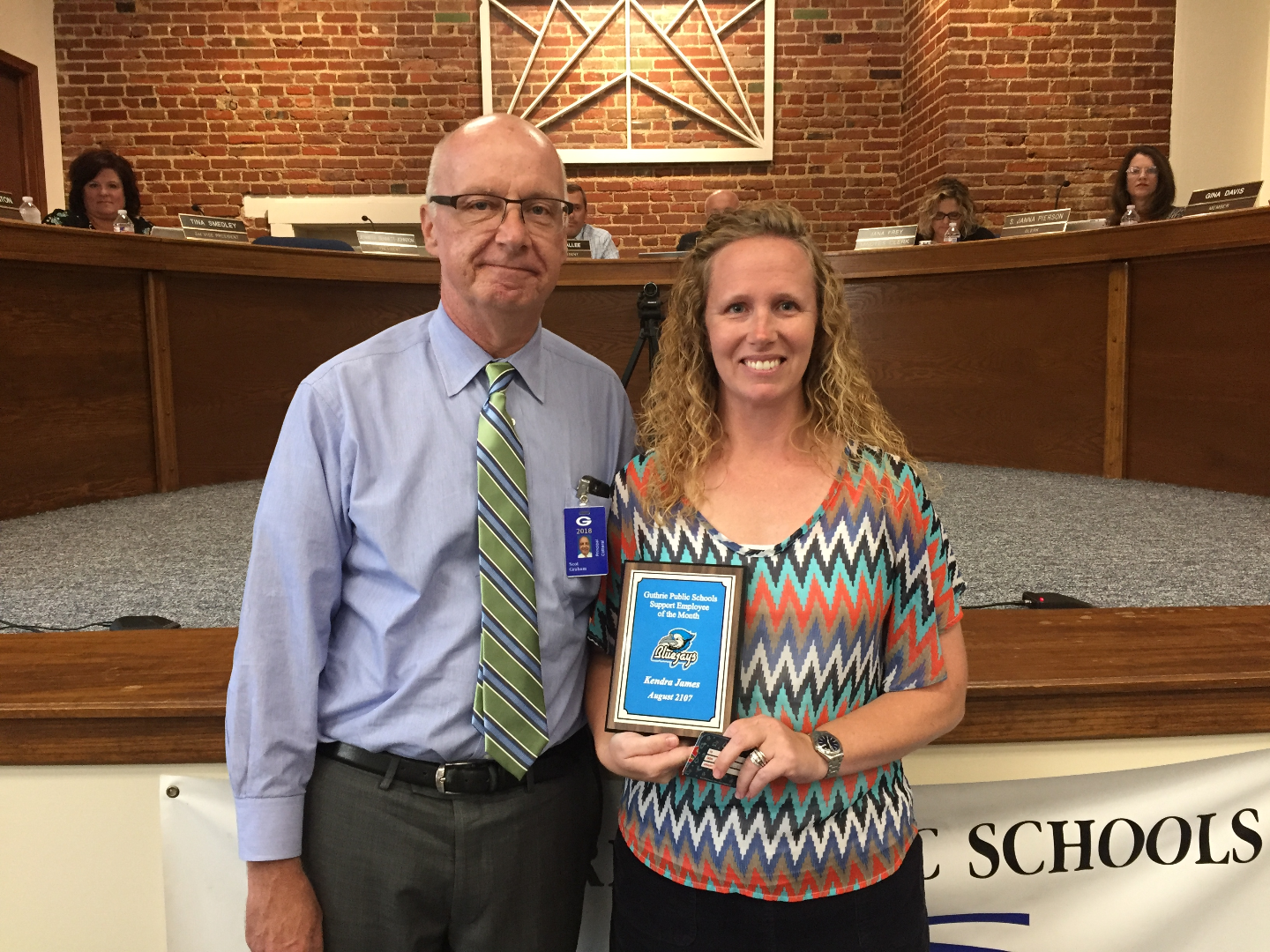 The August 2017 Support Employee of the Month was presented a plaque and a gift from Lions Club tonight at the Board of Education meeting. The Certified EOM and was unable to attend, so we will recognize her next month. Below is the Support EOM and who nominated her.
· Support EOM was Kendra James (PK Para) and she was nominated by Jay Benson (PK Teacher). Mr. Benson was in grad school tonight, so Cotteral Principal Mr. Scot Graham presented the award.
Congratulations Kendra for being selected as the August Employee of the Month.