Working...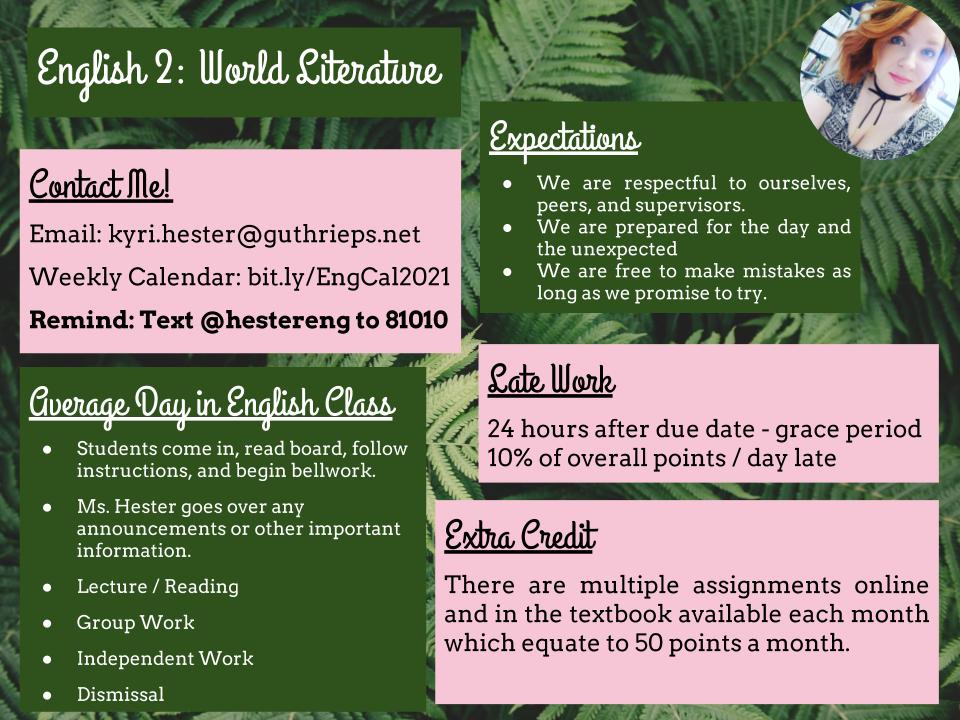 Want calendar information?
go HERE
Want to know what the monthly extra credit assignment is?
go HERE
Assignments
All the following assignments are to be completed and turned in on Google Classroom before their due date -- remember that there is always a 24 hour grace period before any assignment is counted as "late" and that any assignment turned in received half credit, even if it's blank.