Drop Off/Pick Up Procedures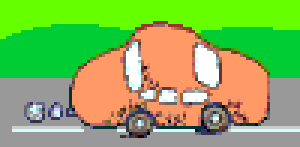 STUDENT DROP OFF AND PICK UP:
Car riders will be dropped off and picked up on the south side of the building. Traffic flows only one way. Cars will enter the parking lot on the south side from Cleveland and exit on the west side onto Broad. In an effort to lessen the congestion around the school, we ask that you follow a route beginning on Capital. From Capital, turn west on Cleveland to the school parking lot. Enter the parking lot from Cleveland and remain in your car. School personnel will be out in the area directing children into the building and/or assisting them into cars. Display the sign provided to you with your child's name on it in your window when picking them him/her up after school. If you do not have a sign, please get one from your child's teacher. The teacher on duty will ask for your identification if a sign is not displayed. PLEASE
REMAIN IN YOUR CAR. If your child is not waiting for you when you pull up to the loading area, please either drive around again or park in a parking space. DO NOT PARK IN LINE. Traffic needs to keep moving. Once your child is dropped off or loaded, please exit the parking lot onto Broad and go south to Oklahoma. Car riders are dismissed from school at 3:10. Please be on time!!